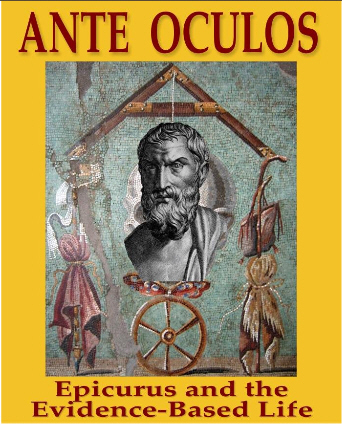 One of the most important projects of this website is to promote the philosophy of Epicurus by making his works more readily accessible.  With that goal in mind, today brings a major revision and hopefully improvement to the ebook which incorporates much of the text available on the NewEpicurean.com web page.
In place of the old name "The Evidence-Based Life," the latest revision is now titled "Ante Oculos – Epicurus and the Evidence-Based Life."
In addition to the PDF version previously available through SCRIBD, the new version is being released in EPUB format for use on the IPAD or in the many new ebook readers currently coming to market.
This revision brings a reorganized format and a host of editing improvements, but it remains very much a work in progress.   The ebook of course remains free for viewing or download through SCRIBD, and also from these direct links:   AnteOculos.PDF —  AnteOculos.Epub